Published: 26th November 2021
New draft safety guidelines for the ownership, management and use of inland waterways to reduce the likelihood of a drowning or serious aquatic injury have been released for public consultation by Royal Life Saving Society – Australia.
The guidelines have been developed following a decade of research into drowning incidents in Australia's rivers, lakes, creeks, and other inland waterways, with over 100 Australians noted to be drowning in inland waterways every year.
Royal Life Saving research found that between 2009/10 and 2018/19 rivers and lakes accounted for: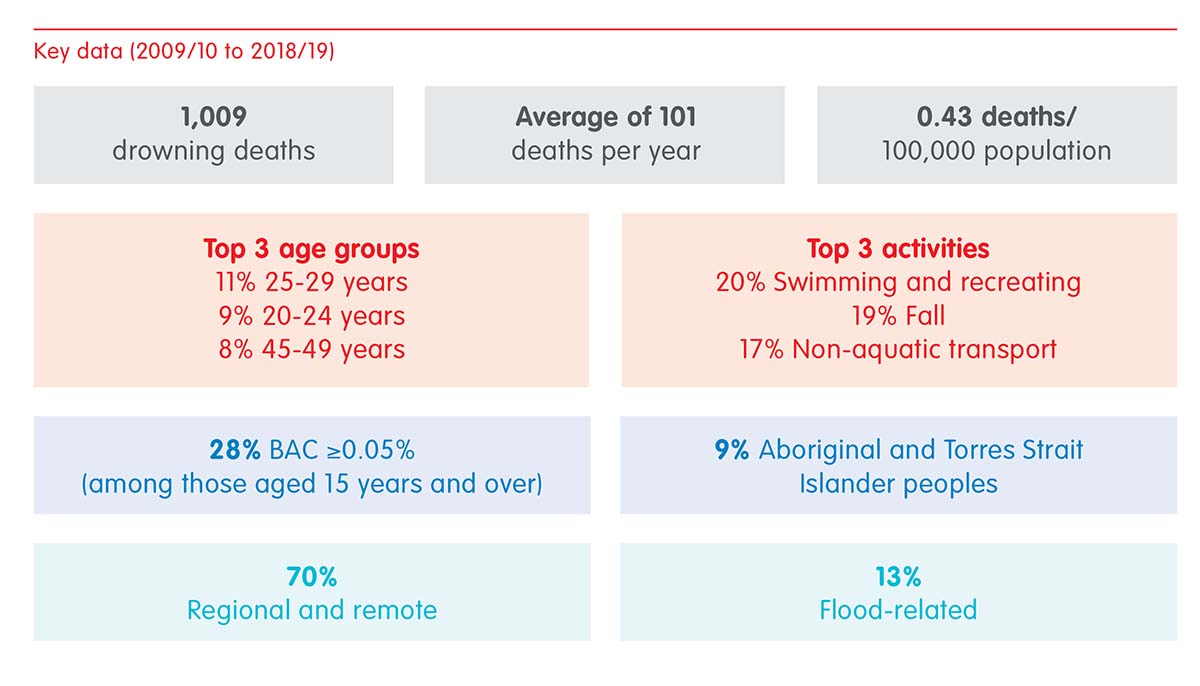 Australian Water Safety Strategy Priority Area Places: Rivers and lakes
Source: Australian Water Safety Strategy 2030 - accessible here
The guidelines provide practical guidance for facilitating inter-agency risk management planning and implementation, as well as practical steps for local government to take around swimming and recreation areas.
The guidelines emphasise risk management, the development of local water safety plans and community consultation. They also provide information on minimum water safety qualifications and training for employees as well as guidance on supervision ratios and similar requirements for users recreating and for providers of structured programs.
The Guidelines are available below for consultation.
Consultation closes: 28th February 2022.
Please use the feedback form and send feedback to: aquatics@rlssa.org.au