History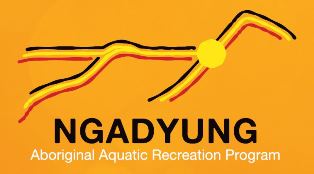 NGADYUNG is the word used by the traditional land owners in the ACT region – the Ngunnawal People – to describe water and various activities associated with it. Royal Life Saving ACT first established "Ngadyung" with funding from the ACT Health Department in 2007.
Ngadyung is Canberra's only dedicated Aquatic Recreation Program for Aboriginal and Torres Strait Islander families and provides free access to the RLSSA Swim and Survive program for children in the local community who are otherwise at risk of missing out on formal water safety and survival education.
More than 500 local children have participated in the program since its inception and the program is now a core program activity for Royal Life Saving ACT.
Program
Ngadyung runs on Sundays during ACT school terms and is offered to children 4 to 12 years. Children participate in weekly sessions boosting their development of vital swimming and water safety skills such as safe entries and exits, breath control, floating, sculling, survival and lifejacket skills, basic rescues and safe behaviours in a range of aquatic environments. There is a focus within these sessions on understanding the risks in a variety of water environments. Educating children on how to establish safe behaviours in and around rivers, lakes, dams and pools is a Ngadyung priority.
All Ngadyung instructors are experienced swim teachers who hold nationally recognised swim teaching, and resuscitation qualifications.
Costs
Ngadyung is supported by the Federal Australian Government's national Inland Waterways Drowning Prevention Project. There is no cost for participation or for pool entry. Attendance is completely free for eligible enrolled participants.
Participate and Enrol
Ngadyung is currently offered in two Canberra locations:
Canberra International Sports and Aquatic Centre, Belconnen
Lakeside Leisure Centre, Tuggeranong
Sessions run on Sunday afternoons. Individual start times are dependent on each child's ability level.
BOOK AN ASSESSMENT NOW by contacting Royal Life Saving ACT
Email: programs@royalact.com.au
Phone: 02 6260 5800
Once you have had an assessment, we will provide you with the appropriate start time and your children can attend weekly. We look forward to seeing you!