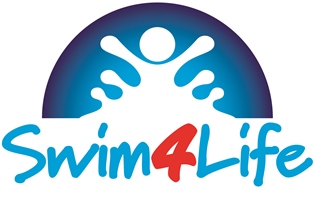 History
The Swim 4 Life holiday program provides equitable access opportunities for ACT children to participate in a variety of aquatic programs regardless of their background or financial situation. Over 800 participants, who may otherwise have missed out on basic water safety education, have been nominated by local community partners for inclusion in the Swim 4 Life program since it was first established in 2010.
Swim 4 Life is funded through a combination of corporate sponsorships, private fee-for-service (for those able to pay), and government contributions.
Royal Life Saving ACT is very proud of this community initiative and works closely with the children's services sector in the ACT to ensure Swim 4 Life is accessible to all.
Program
Swim 4 Life runs during the January, April and October school holidays in the ACT and is offered to children aged 4 to 12.
Children participate in daily sessions that focus on developing vital swimming and water safety skills such as safe entries and exits, breath control, floating, sculling, survival and lifejacket skills, basic rescues and safe behaviours in a range of aquatic environments.
In 2016 as part of RLSSA's 'Respect the River' initiative, supported by the Australian Government, the Swim 4 Life program was amended to include sessions that are delivered in open water environments. The aim of the outdoor session is to provide participants with a practical understanding of the risks associated with Canberra's local lakes and rivers.
Royal Life Saving ACT delivers these sessions in controlled environments including publicly accessible swimming areas at Pine Island and Lake Ginninderra. All Swim 4 Life instructors are experienced swim teachers who possess nationally recognised swim teaching, and resuscitation qualifications.
Costs
Swim 4 Life is currently supported by Royal Life Saving and the Australian Government through the national Inland Waterways Drowning Prevention Project. The funding allows for full subsidy and so there is no cost for participation or for pool entry. Attendance is completely free for accepted nominated individuals.
Participate and Enrol
Swim 4 Life is currently offered in two Canberra locations:
Lakeside Leisure Centre, Tuggeranong (including outdoor sessions at Pine Island)
Canberra International Sports and Aquatic Centre, Belconnen (including outdoor sessions at Lake Ginninderra)
Participation is available for all children nominated by Royal Life Saving ACT Community Partners such as Capital Region Community Services, Uniting Care and The Smith Family through our structured nomination process.
To learn more becoming one of our Community Partners please contact Royal Life Saving ACT.
Email: act@royalact.com.au
Phone: 02 6260 5800