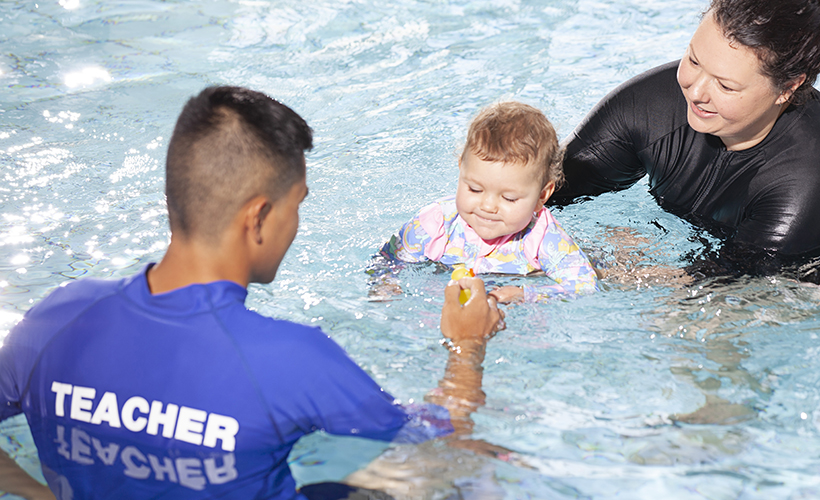 At this stage of the learn to swim journey the Swim and Survive program focuses on water familiarisation, enjoyment and development of elementary skills required prior to independent participation.
Features
Ages from 6 months to 3 years
In-water parent or carer participation
Learn through play, games and fundamental movement skills
What will my child learn?
Getting into and out of the water safely
Floating on their front and back
Orientating their body using rotation skills
Moving through the water using kicking and arm actions
Gliding in a forward direction
Breathing preparation skills
Submerging under water
Safety rules for participating in lessons
Social skills for interacting with peers and the teacher
Safety and inclusivity for all children
We encourage everyone to get involved. No matter their ability, everyone can participate and learn. Children will learn at their own pace and teachers will guide you along the way.
Parent and carer involvement
Parents and carers are an integral part of children's aquatic education and, at these early ages, in-water parent and carer participation is necessary not only for safety but to provide support and guidance through activities to get maximum value from lessons.
Parent and carer involvement is a massive factor for children's enjoyment and engagement in the learning process as well as their skill progression and achievement. The best way to do this is to be actively involved and get wet!