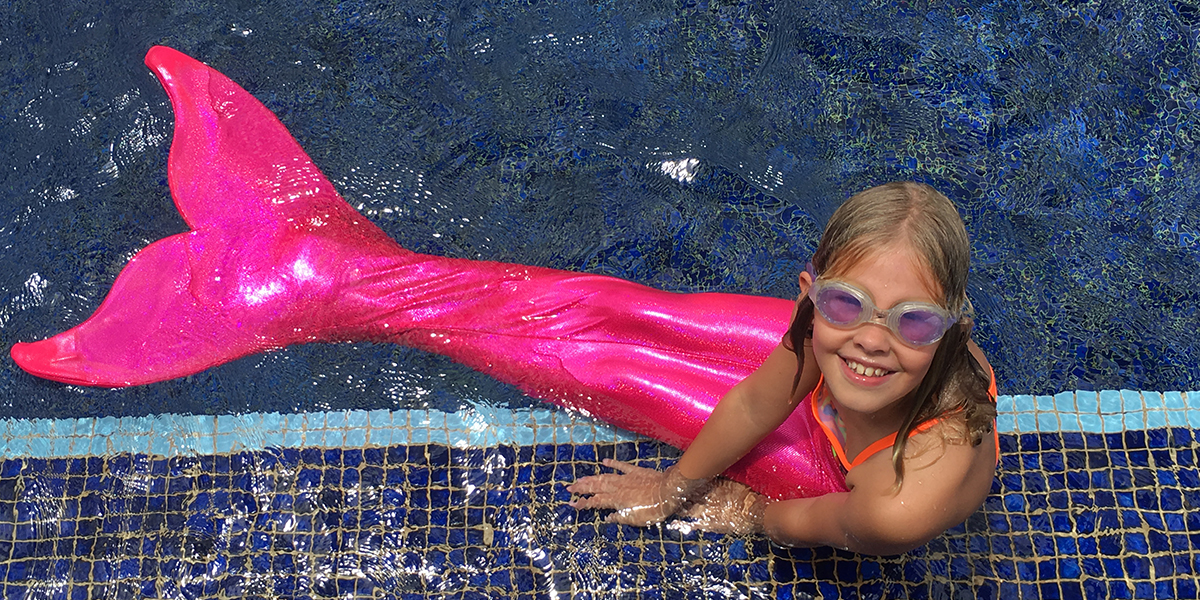 Mermaid tails and monofins have become a popular aquatic toy for children and even some adults. However, they can be very dangerous and increase the risk of drowning.
They involve placing both feet go into a single fin that looks like a 'mermaid' tail which allows people to swim using a dolphin-like movement. There are two types tail/fin:
Mermaid tails fully enclose the body from the waist down. These units keep the legs together, which affect a swimmer's ability to balance and support themselves
Monofins comprise a single fin for the feet only without an extended 'tail'
Like all aquatic toys, safety precautions need to be taken to prevent accidents. Swimming with mermaid tails or monofins should only be allowed under active adult supervision in controlled environments such as a swimming pool. Note some public swimming pools across Australia have banned the use of mermaid tails and fins for safety reasons.
The use of mermaid tails and monofins is not recommended in open water environments.
Mermaid tails and monfins should only be used by experienced and competent swimmers who can float on their front and back, and manoeuvre their body into an upright position. Swimmers should be able to independently release their feet from the fin and be able to move to a safe position (eg, to the side of a pool, ladder or shallow water). Consider using regular fins that do not bind legs together. Children should only use mermaid tails and monfins in controlled environments such as a swimming pool and under active adult supervision.
Mermaid tails and monofins checklist
Always actively supervise children around the water
Ensure only experienced 'competent' swimmers use mermaid tails and monofins
Ensure swimmers practise in shallow water with supervision
Check that the tail/fin can be easily removed
Use only in controlled environment (eg, pool)
Avoid somersaults and other disorienting movements
Do not swim long distances or have competitions using mermaid tails or monofins
Do not hyperventilate before swimming underwater using mermaid tails and monofins
Avoid using in open water environments as rip currents and swells can increase the risk of drowning
Avoid going through submerged objects underwater such as rocks, caves and other objects
Avoid using mermaid tails that bind the legs together
Mermaid tails in the news