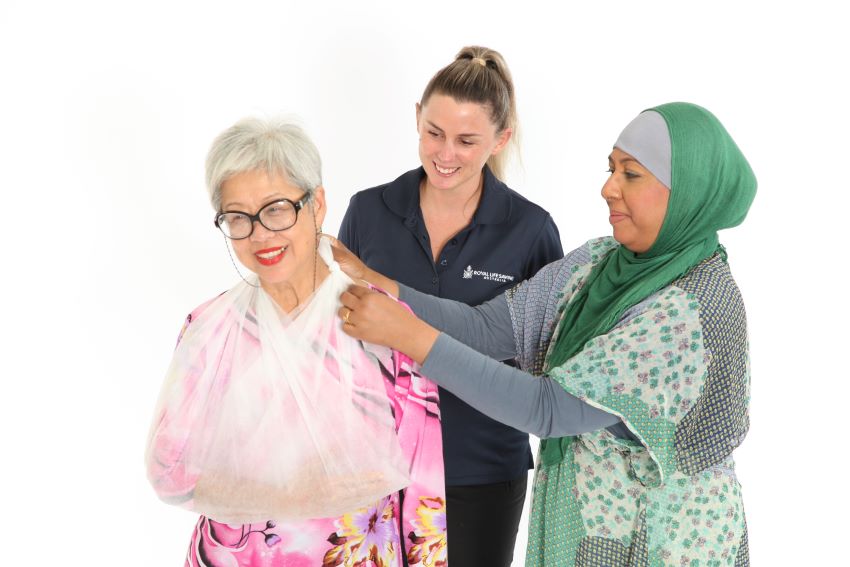 Over the past year, Royal Life Saving has trained over 30,000 Australians in first aid.

Royal Life Saving's first aid training courses will provide you with the knowledge and skills required to administer first aid to a person in case of sudden illness or injury in a home, workplace or community setting until professional medical help arrives. Whether you are a parent, work colleague or simply a passer-by, undertaking first aid training will mean you have the confidence and know-how to respond appropriately and minimise harm or even save a life.
Royal Life Saving has been delivering first aid training for over 100 years. Our experienced trainers are skilled in presenting the theory components of the course in an engaging and easy to understand manner. They will then help you to consolidate your learning – and give you the confidence you need when you might really need it – by guiding you through a series of realistic and practical scenarios, using the latest equipment, that cover a range of common illnesses and injuries.
All Royal Life Saving first aid training is delivered in accordance with the Australian Resuscitation Council (ARC) Guidelines and in line with COVID safe requirements. Participant and trainer safety remains our number one priority.
First Aid Facts
60%
Of injuries requiring first aid treatment occur in the home
40%
Of injuries occur in the workplace, on farms and when participating in sports
31%
Less than 1 in 3 employees feels confident to peform first aid in a workplace emergency
20
Australians die from heart attacks each day