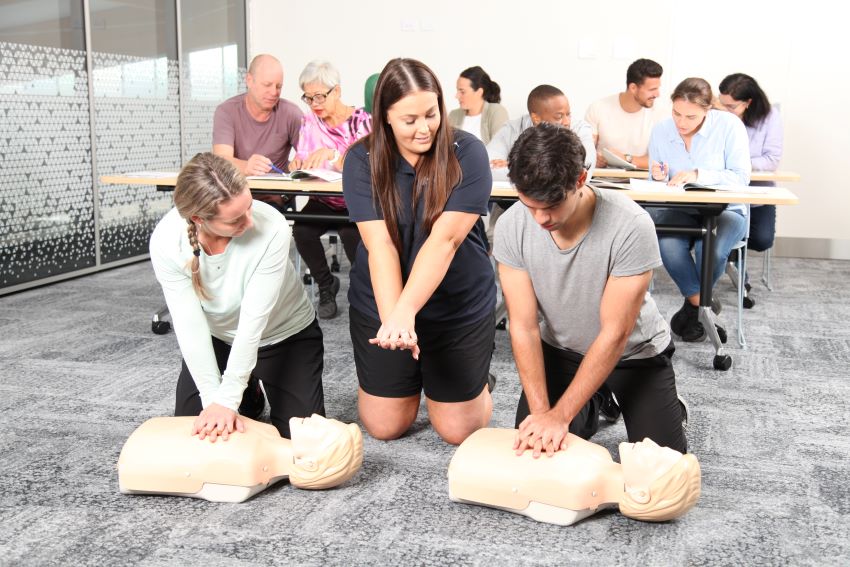 Resuscitation refers to the actions taken to keep a casualty alive if their breathing and heartbeat has stopped. This is a skill that really does save lives! The best part is that it is not that difficult to learn and do well.
Royal Life Saving's cardiopulmonary resuscitation (CPR) training courses will provide you with current knowledge and skills on how to provide basic life support safely. This includes how to:
Ensure your own safety
Check airways and breathing
Deliver rescue breaths and compressions to adults, children and infants
Use a defibrillator
Provide general emergency care
Our experienced trainers will teach you the key elements of the basic life support process and the theory components of the course in an engaging and easy to understand manner. They will then guide you through a range of realistic and practical scenarios, using the latest equipment, to help consolidate your learning and give you the confidence to effectively and safely provide CPR.
All Royal Life Saving CPR training is delivered in accordance with the Australian Resuscitation Council (ARC) Guidelines and in line with COVID safe requirements. Participant and trainer safety remains our number one priority.