Published 1 March 2022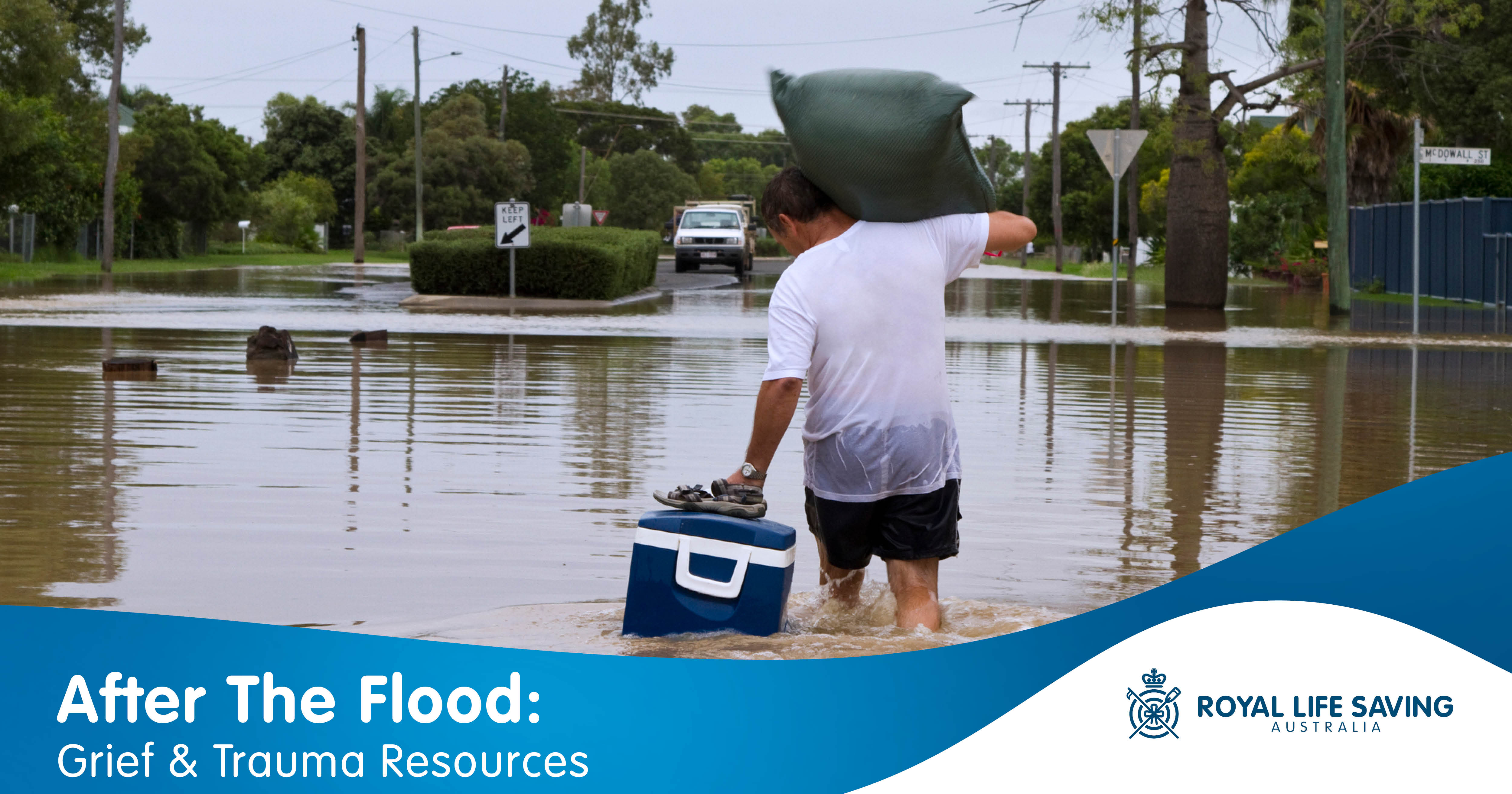 Royal Life Saving Society Australia would like to extend our thoughts and safe wishes to the communities across Australia who are experiencing flooding at this time.
While Australia's natural climate variability has long been known as the land of drought and flooding rains, a warming world is affecting our water cycles. Unfortunately, flooding is likely to become more severe as the planet warms. Just because an area has not flooded in the past, does not mean it will not flood in the future.
The Bureau of Meteorology (BoM) reminds us that no two floods are the same and can vary depending on the quantity, duration and location of rain falling on our catchments. Storm surges can also impact coastal areas. Please think about the safety of you and your loved one's and follow safety advice during flood events.
Looking after yourself during and following a flood event is an important part of the flood recovery process. If you have lost someone during a recent flooding event, or been rescued, it is especially important to check in with your support network and identify steps to help you get the additional support you may need.
Everyone processes grief differently, and there is no one 'right' way to grieve, but we all need help in difficult times.
Resources:
Griefline: The shock and instability of a natural disaster can be overwhelming, physically and emotionally. It can be difficult to think about looking after yourself in these times. But to manage the stress and emotional roller coaster, try to take the time to rest, eat well, listen to mindfulness meditations and make time to focus on recovery. The Griefline resource hub has a selection of self-care resources including tips for mindful breathing; journaling and meditation including an audio recording specially selected by the psychologists at Smiling Minds. Looking after yourself is essential to coping with the situation.
https://griefline.org.au/resources/natural-disasters/#Floods
Emerging Minds: Emerging Minds has created a Community Trauma Toolkit to support adults and children before, during and after a disaster or traumatic event. The toolkit can support you to understand some of the impacts of disaster and how you can help lessen these impacts. This resource provides a starting point for you to help children navigate the different stages of a disaster.
Community trauma toolkit - Emerging Minds
References:
https://www.climatecouncil.org.au/flooding-rains-climate-change-conversation/#:~:text=But%20climate%20change%20could%20be%20making%20it%20worse,-25.03.21%20By&text=But%20as%20our%20planet%20warms,in%20turn%20increases%20flood%20risk