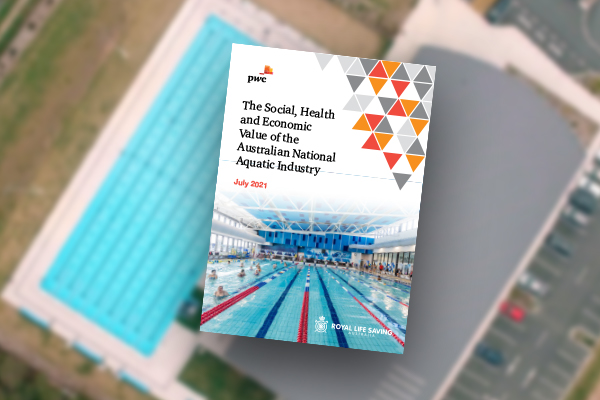 The social, health and economic benefits of the aquatic industry to Australia are worth more than $9 billion, a new report by Pricewaterhouse Coopers has found.
The report, commissioned by the Royal Life Saving Society – Australia, looked at the 2 ,113 publicly accessible aquatic facilities across the country, finding almost 90 percent of Australians live within a 20-minute drive of their nearest pool.
Royal Life Saving CEO, Justin Scarr said the report emphasised the enormous contribution of the aquatic industry to the overall wellbeing of Australians.
"We know that the headline figure is in many ways conservative. Putting a dollar value on the role of the community pool to rural and remote communities is very difficult," Mr Scarr said.
"Beyond preventing drowning deaths, the aquatic industry has been shown to boost health by reducing the burden of disease, improving mental health outcomes and reducing absenteeism.
"The social benefit is where the aquatic industry has traditionally been under-recognised. Bringing people together, supporting marginalised groups and supporting early learning are some of the critical ways these public pools support their local communities."
The report found the sector employs more than 67,000 employees, with women making up almost three-quarters of the workforce.
Pricewaterhouse Coopers found the industry provided a social return on investment of $4.87 for every dollar spent operating an aquatic facility in a capital city or $2.18 in regional Australia.
The report was launched on Tuesday 10 August. For a copy of the report, or further information click here.