Royal Life Saving Wins Gold at International E-Learning Association Awards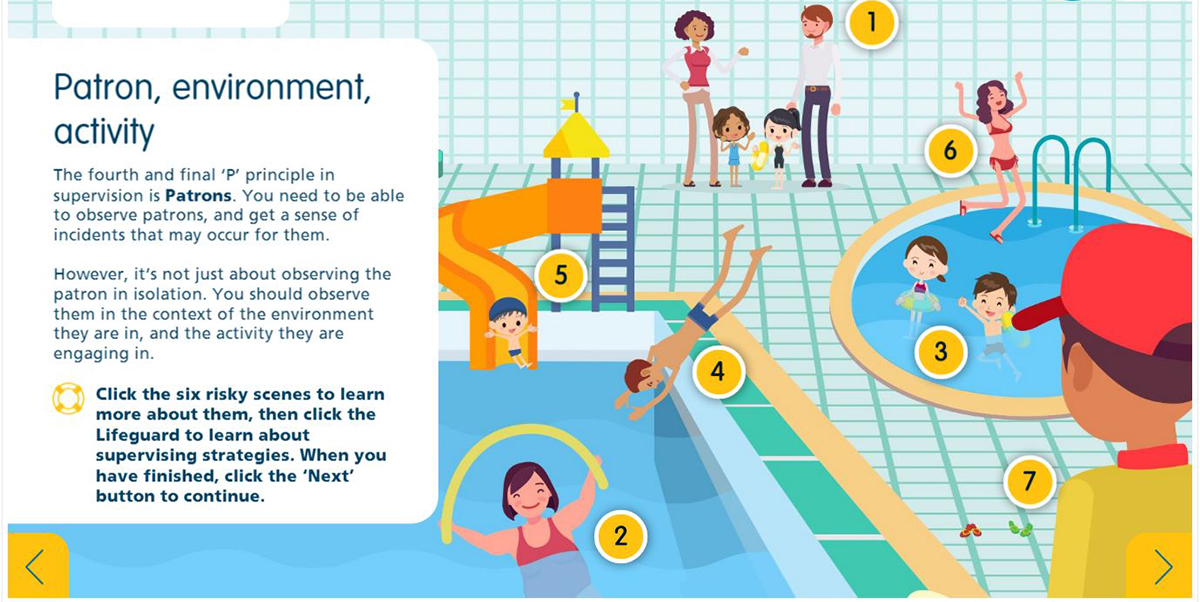 Royal Life Saving has won the Gold Award for Best Blended Learning Product 2020 at the International E-learning Association Awards for its Pool Lifeguard Suite.
This course, created in partnership with Savv-e, a specialist in eLearning design and development, provides a suite of interactive online modules for those working towards an entry-level lifeguard qualification and is designed to complement the face-to-face element of the course.
The course uses gamification through a series of challenge screens with hint/try options and timed knowledge recall tests. It incorporates videos, graphics, illustrations, and situational images to engage the learner, and includes seven 15-minute modules to test the rapid decision-making skills that are part and parcel of being a lifeguard.
The strength of the product lies in its focus on taking a student-centred approach, which builds on a person's existing knowledge while prompting decision making, rather than simply providing information.
Royal Life Saving's Training and Workforce Development Manager, Shaun Jackson, said "Royal Life Saving is delighted to have won this award. We are committed to the highest standards of safety in aquatic centres, and pool lifeguard training is critical to that. We're always looking for innovative ways to deliver engaging and interactive learning. Our partnership with Savv-e has allowed us to produce feature-rich multimedia course content that combines critical skills learning with expert design and functionality."
Approximately 2000 participants have undertaken the course within NSW, WA and ACT since its release in 2018.
The International E-Learning Awards are given each year for the best work in e-learning, mobile learning, and blended learning, in two divisions: Academic and Business/Industry.
This course also won Gold for Best Blended Learning Model at the LearnX Live Awards 2019.
See Royal Life Saving's Pool Lifeguard Course for more information.