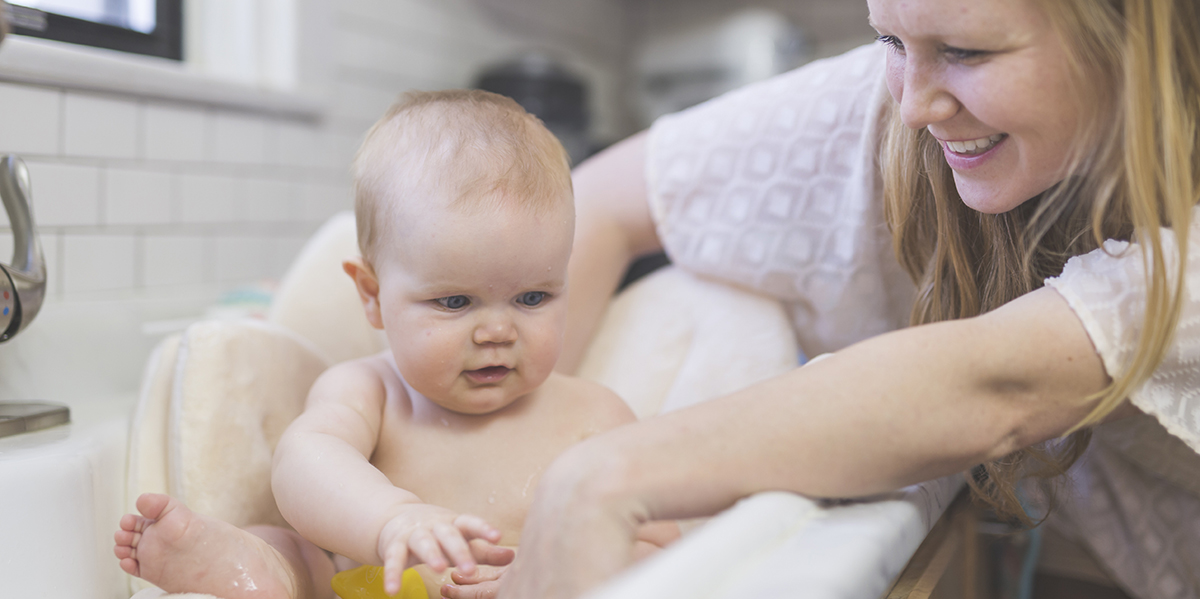 Most bathtub drowning deaths in Australia are of children aged less than 2 years old who were already in the bathtub.
Many parents and carers mistakenly believe they will only be gone for a minute but this is enough time for tragedy to occur. Incidents commonly occur when there is an interruption to the bathing routine such as the doorbell or phone ringing while a parent is bathing a child.
Drowning deaths in bathtubs
5
Children aged 0 to 4 years drown, on average, each year in Australia
100%
Almost all deaths are due to a lack of or lapse in adult supervision
How to keep your child safe at bath time
Children should be supervised by a responsible adult at all times while in the bath. This means supervising within arms' reach and never leaving a child alone. Take your child with you if you must leave the bathroom. Do not leave young children in the care of older children, as they may not perceive the amount of danger a young child may be in.
It is important to be prepared and have everything ready for bathing, such as the child's clothes and towel. Cold water should be run first and turned off last. Test the water temperature to ensure it is comfortably warm. Water should be kept to a minimum depth, using only enough water to wet the child with your hands.
Make sure you empty the bath after use and close the bathroom door when it is not in use.
Bath time is also a good time to start your baby's journey to becoming water aware. For example, gently pour water over your baby's head and face, and help them to experience floating on their front and back, while feeling the movement of water as you sway them forwards and backwards. All of this helps to make your baby happy and comfortable, and more familiar with the feel of water.
Royal Life Saving's Keep Watch@Bath Time initiative is aimed at preventing children aged 0 to 4 years from drowning by getting parents and carers to undertake four simple Keep Watch actions:
Supervise
Restrict
Teach
Respond
Bath aids
Bath aids provide support for your child while leaving your hands free to wash the child. However, they do not allow a baby to be left unsupervised in the bathroom. Babies have drowned in Australia when using bath aids, usually when the child's carer leaves the room to attend to another task.
Baby bath aids are not a safety device and should not be used as a substitute for adult supervision. These devices do not prevent children from climbing or falling out of the seat and drowning. It is never safe to leave a child alone in a bath even with a bath aid.
Water safety around the home and out and about